Do You Value Solar Panels?
Is solar worth it? Have you appraised enough homes with solar to know? What if you're not sure if you're giving the solar panels an accurate appraisal value? There might have been a time when a basic understanding of including solar value into a home's appraisal value was enough, but not anymore. The increasing amount of solar panels on homes requires that appraisers know how to value these investments properly.
There Are So Many!
Solar panels are everywhere in many American cities, their installation growing at crazy rates and their cost dropping at even crazier rates!
Since 2008, solar panel installation in the United States has increased 35-times to an estimated 62.5 gigawatts (GW), the equivalent of powering 12 million average U.S. homes! The cost of solar panels for consumers has steadily decreased by nearly 50% since 2014! These massive shining rectangles have become stylish, affordable, and perfect investments for keeping up with the Joneses. But are they worth it?
Are Solar Panels Worth It?
Solar has come a long way baby, but still has a long ways to go! Of the total cost of solar panel systems, 74% consists of permitting, financing, and customer acquisition ("soft costs"). Certainly as the technology and processes improve, the costs will continue to decrease, but will the customer value increase?
Try to figure out if a solar panel system will pay you back in the long run and you'll run into a variety of guesses, explanations, and contradicting information. According to NerdWallet.com a variety of factors come in to play such as: trade policies, government incentives, which way your roof faces, how much sunlight your home receives, and the cost of electricity in your area. A homeowner in Washington State might pay $90 a month for electricity and lives underneath a nearly constant cover of clouds, making solar panels less effective as electricity generators and financial investments. A homeowner in Arizona, with a similar home, who pays $450 a year in electric bills and receives nearly constant sunshine can invest $30,000 in a system and recoup her cost within a short few years.
There is no blanket answer for whether solar is financially beneficial. But for many areas of the country the investment is a good one.
How To Value Solar
For an appraiser it's worth the effort to learn how to value a solar system as part of the total value of a home. As Caleb Bowen, a real estate appraiser in Layton, Utah, said,
Solar has value if you know how to value the system.
So, what affects the value? Just as it takes several factors to decipher if solar panels are a good investment for a home, it also takes several factors to determine how much the system adds to the total value of a home.
Let's list some of the main elements to consider:
Kilowatts (number of panels)
Number of inverters
Direction the panels face
Slope (angle of the panels)
Age of the panels
Ownership of the panels
Now, let's break down each factor.
Kilowatts
Install a panel that produces more kilowatts, and you can install fewer panels. It's pretty simple really. A system which uses 285-watt panels will require more panels than a system which uses 360-watt panels. The average home in Arizona uses 25 350-watt panels versus 25 275-285-watt panels, whereas the average home in Florida uses 28 350-watt panels versus 36 275-285-watt panels. An average 8 KW system costs $23,680 whereas the average 10 KW system costs $29,600.
So how many panels will you need and how much will it cost? There are many calculators online that you can use to estimate the initial cost of the panels. Solarreviews.com offers a useful calculator.
Inverters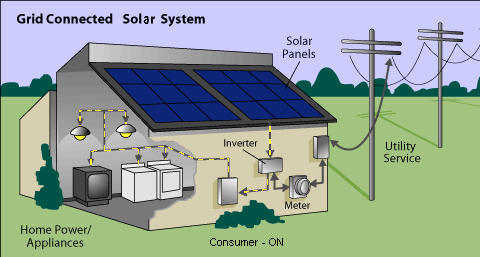 Inverters are the brains of the solar panel system. Value derives from whether you have a traditional inverter, micro inverter, or DC-optimizer as the brain that runs your particular system. We wont go into greater detail on these key components of a solar panel system, but if you're super interested in learning more, check out The Definitive Guide to Solar Inverters For off-Grid and Grid-Tied Systems on solarpanelsvenue.com/. To boil it down real quick, what kind of inverter the system has and how many inverters determines part of the financial value of the solar panel system.
Best Direction for Solar Panels
There's not too much to explain here, south-facing roofs will soak up more sun than north-, east-, or west-facing roofs. West-facing or southwest-facing roofs still can soak up a great deal of sun, but in the United States, south-facing trumps the rest and adds more value to a solar panel system than any other direction. Phew, that one was easy.
Best Angle for Solar Panels
Another obvious factor that doesn't need much explaining is the importance of the angle of the solar panels. Depending on what part of the country the property is in, the most efficient angle for solar panels makes a big difference. When the angle at which the sun's rays hit the panel (the "angle of incidence") is small, solar panels produce the most power, or when light strikes the panel as close to perpendicular as possible. For most locations in the United States, the most efficient angle is close to the latitude of the property on a south-facing roof.
Age of the Panels
This is the perfect time to share a story with you, an illustration of what many home owners might believe after they install a home solar panel system. This was shared with me by one of the appraisers I work with, Caleb Bowen.
I had just got to the home and the homeowner was waiting out front for me, the appraiser, to show up. He immediately started talking and telling me about the $25-30,000 solar system that he had just installed within the past three months. He told me that his home was worth that much more now because the company and its sales representatives had told him so. I tried to gently explain that you get some value, but not dollar for dollar, back in value. He got a bit upset for a few minutes but finally understood, although he was not happy about it.
Home owners would be wise to research a bit before investing in such a hefty investment, especially if they plan to sell within a short time! They need to understand that the panels don't resell at the purchase rate, and that many factors affect the value of the system.
So, what about the age of solar panels? How does the age of the system affect its performance and thus its value?
Solar panels last for an average of 25-30 years or more. This doesn't mean that in 30 years the panels will be burned crust, it just means that their output will decrease. Some panel manufacturers claim that their degradation rate is as low as 0.3% per year, while others claim rates of up to 0.8% degradation. Average that out and that gives us a degradation of of 0.5% per year. So if you have a solar panel with a 0.5% degradation rate, in 25 years those panels will still be producing around 88% of their original capacity. Not too burned up and still quite usable!
So if the panels are five years old, their capacity will be less than when they were fresh out of the oven, and their value will be less as well. How does an appraiser calculate the drop in value with the increase in age? More on how to do all of that in a little bit (soiler alert!).
Ownership
If the panels are owned by the homeowner, then the panels will count in the valuation of the home. If the panels are being leased from a solar company, no can do – the panels won't count at all towards the total value of the property. Fannie Mae is quite clear on this point. For more on Fannie Mae's rules on this subject, follow this link.
Mixing The Ingredients
Wow, there's a lot to consider when incorporating the value of a solar system into a valuation. Never fear! There is an amazing tool that appraisers, real estate agents, lenders, and many other real estate professionals use. Approved by The Appraisal Institute, this calculator is the place to go for finding the accurate value of a solar panel system. Hop over to PVValue.com and sign up for this appraiser-saver tool! This tool takes into account all of the variables that contribute to solar panel system valuation and hands you the value on a nice, shiny platter (or maybe just on a computer screen, but it'll feel like it's a nice, shiny platter because of how easy it is!).
Are Solar Panels a Good Investment?
Home solar panel systems are marathon assets. For homeowners, investing in a solar panel system is worth the cost if the government credits and rebates continue and the homeowner will be in the home for several years. For investors who plan on selling a property sooner, solar is probably not the best investment to make on a property. While averages certainly vary depending on which area of the country properties are in, here in beautiful Ogden/Bountiful, Utah, the average contributory value of a solar system is a quarter to a third of the overall cost of the system (Caleb Bowen, LA). Investors don't generally put solar on their investment homes, which is a big clue to the rest of us as to the short-term value of a home solar panel system.
It's a Wrap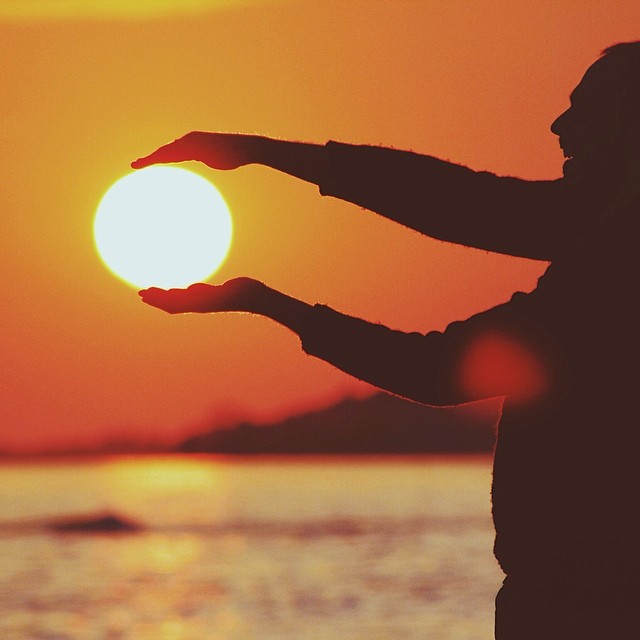 Hopefully you're feeling a bit better about what it takes to value a home solar panel system! There are several great resources attached in the links throughout this article, so please take full advantage of them! You can grow your confidence and skill as an appraiser in valuing home solar panel systems. Any questions? Give us a call today at 888.362.9222 and we'll get you in touch with one of our expert appraisers!
Happy Appraising!