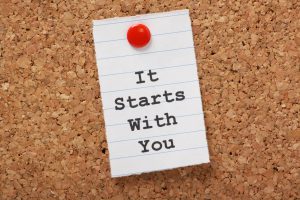 When I think of self-improvement, the first thing I think of is the story of the Woodcutter. As the story goes, there once was a strong woodcutter who needed a job and he asked a local timber merchant for a job. The merchant had heard good things about the woodcutter and gave him a good job with a good salary and good benefits. The working conditions weren't bad for a woodcutter, either.
The woodcutter was grateful for a steady paycheck. And he knew he would be able to take care of himself and his small family. He decided to work hard for the boss who was giving him this chance.
On his first day, his boss gave him an ax and a plot of forest to work in. The woodcutter worked all day and was able to bring down 15 trees. When he brought the chopped wood and proudly gave it to his boss, his boss was pleased and said "Nice work. Well done."
With some success under his belt, the woodcutter was even more motivated the next day and decided to try to beat his first day's haul. He cut down 15 trees again the next day. The third day he wanted to pick up the slack from the second day and furiously worked. He only cut down 12 trees the third day. Each day, he felt he was trying harder, but each day he felled fewer and fewer trees. Feeling discouraged the axman thought to himself that he must be losing strength. He continued to work hard but each day he brought his boss less and less lumber.
Feeling defeated, he went to his boss and told him he tried harder and harder each day, but was bringing back less wood. He was worried that he was on the chopping block (sorry, couldn't help myself) until his boss asked a simple question.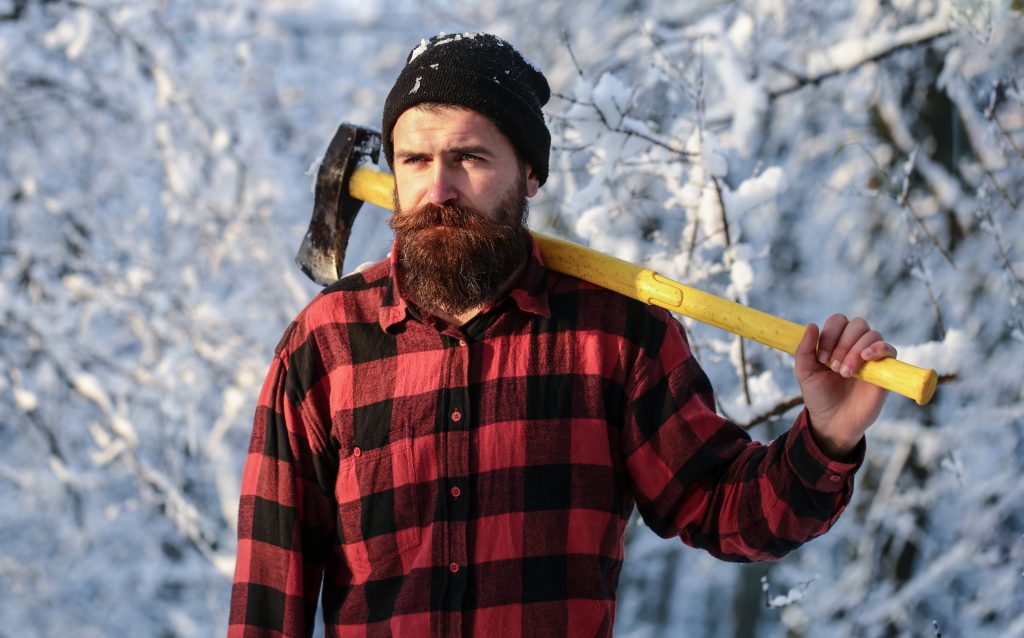 "When was the last time you sharpened your ax?" asked the boss.
"Sharpen my ax? I don't have time to do that, I've been too busy in the forest bringing you lumber as you asked." replied the woodcutter.
The axman's boss told him that he needed to take care of himself and his tools to optimize his work. Together, they came up with a schedule that included dedicated time for sharpening the ax.
The woodcutter started on the program they agreed on: sharpening his ax for 15 minutes a day before he started cutting. As he followed the plan, he began to chop down at least 15 trees a day. He felt better about himself as he used the sharp ax and kept it sharp each day. And his boss was happy to have the resources he needed to grow his business.
I'm sure many of you have read or heard a story like this. By now you know that sharpening your ax is a metaphor for taking time to learn and improve yourself, and not to only focus on your day-to-day tasks.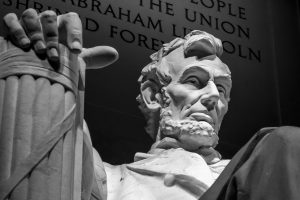 One notable woodcutter emphasized the importance of keeping your ax sharp when he stated.
"Give me six hours to chop down a tree and I will spend the first four sharpening the ax."

Abraham Lincoln
In the U.S., it has become a badge of honor to be busy. We're often rewarded for how much we get done, or how many hours we spend at the office. We often overlook the need for self-improvement and taking time to hone our skills outside of everything we do each day.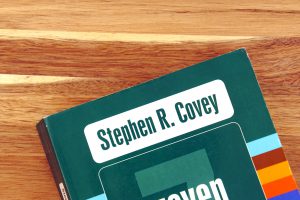 Stephen Covey, the author of 7 Habits of Highly Effective People, stated that "increasing your personal production capacity by daily self-care and self-maintenance" is the key to self-improvement.
So, if self-improvement is sharpening your ax, what does that mean for those of us who don't fell trees for a living?
Self-improvement may mean things as simple as setting up specific email filters in your email client, or mapping your processes, or even reading a book. Keeping up with industry news and trends is a way to sharpen your ax and improve your business and yourself. If you keep up with the industry you can recognize opportunities to differentiate yourself from your peers and competitors.
Here are some other you can sharpen your ax and continue in self-improvement.
Read a book every day
Get out of your comfort zone by trying something new
Interact with someone you find interesting but don't know well
Start a new hobby – challenge yourself physically, mentally, or otherwise
Study something new
Try new processes and systems
Examine a fear or bad habit, make a plan to overcome it, and start working on it
Take part in a competition
Ask for feedback and get a mentor (also, make sure you plan how you'll meet up with a mentor and use the time wisely)
Learn from others – look for a TED Talk that interests you, take a free course from an expert from the Khan Academy, or another online education provider
Self-improvement can mean different things to different people. When you sharpen your ax, you may become more efficient and more open to recognize challenges, weaknesses, or blind spots. If you step back and look at your routines, you may be surprised that small changes can make huge impacts.
How are your various business blades? Which ones are sharp, which ones could use some attention, and which ones need a lot of work? Make time each day for self-improvement and you will understand that dedicating time to yourself is valuable.
What are some of your favorite self-improvement tips? Let us know in the comments.